I'm thinking about the government and how and why the US government is the way that it is. It was intended to allow the states to represent themselves, and politics was much more localized. I believe in the original document that the representatives chose the senate, and the house was done by popular vote, I mean for the US congress.
I wanted to talk about the ideas that go along with the free and open press. There are challenges with the US and having a free and open press. There are government-sponsored news blips that are released and run as part of the news program, and here's your propaganda just inserted in the middle. I'm not saying that they're not informative, that there's not a good reason to have the government promoting ideas, but some of them are the kinds of ideas that you would want to know that it's the government promoting it, rather than just them including it in a news article. You know, in other words, there is an inherent bias, or whatever that serves the purpose of whatever government it is at the time.
At any rate these things happen a lot in the US, and that does take away from certain investigative aspects. Also, there are fewer investigative journalists than there used to be while we have probably more things to investigate.
A lot of this stuff that comes into the news comes through whistle-blowers and other kinds of things, local police departments and things like this sometimes, but it's unfortunate because there's a lot of potential corruption allowed to go unchallenged and un-investigated. Had it not been for Benghazi, Hilary's email server would never have come into question, but one thing led to another. If it wasn't for that, then, the email thing became a bigger problem than Benghazi, because there was no reason to question her techniques until there was a subpoena. There were thousands of undocumented emails that were deleted, and it turns out she was saving all personal and government correspondence on the same server and a bunch of unfortunate stuff like that. However, I believe her when she says, "Look, everybody did it before me." I think that's true. They did basically the same kind of thing.
I don't think that's really too much of an issue, but there's the problem with it, right? So even though there may not have been anything other than personal emails involved in what was deleted, even though there may not have been, we don't have any way of verifying what the claims of the candidate is. That's the thing. Had she not continued on in public life, had she not just gone into retirement or whatever, it might not have been such a big deal. Nobody would have really cared. Like what happened with Condoleezza Rice and Colin Powell, their decisions during their security of state years were never really questioned, that's what they did.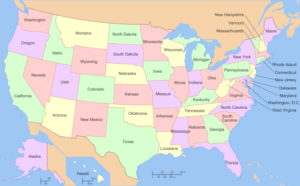 We have Hilary, who is doing anything BUT retiring, and of course they were out to get her before she became secretary of state. They knew that she had political ambitions from the start and went into some kind of attack-ish mode.
The press needs to be free, but the problem is the press can't really be free if it doesn't have the budget for it, and that's kind of what's happened with a lot of things. The investigative journalism of decades passed would likely not occur today. We have new ways of doing things, and we can pull up video tape or audio tape from the 1990's, whenever it became digitally sourced, but it's hard to do anything else.
It's hard to go and look through records and link things together. We have to be looking for specific things now, because there's so much information, yet there's often a lack of information at the same time. We have records of everything that anyone has ever said though, well that's an exaggeration, but records of a lot of things I'm sure.
If I had said something to someone along the lines of what Trump said, on his video where he talked about assaulting women essentially, no one would know, because the mics wouldn't be on, because the interview wouldn't be happening. I could say as much of that as I wanted. It's a very different kind of thing that's happening today than what happened before Let's take for instance the Watergate investigation, where there was a detailed investigation that went beyond where the local police were and what was actually happening with that. It went into more.
The fascinating thing about that is that is the FBI wasn't able to move on the information at hand. So it got the press to do it. This in many ways is a political manipulation of the press. When I say "political," that's not exactly correct. It's not specifically political. There was a criminal aspect in it. There were other things that make it a valid point. My point is that the two reporters that just went after the story. It's much less likely to happen today, unless the story can be sensationalized, like in otherwise if they can try and trap some child pornographers or something like that, where they do a big sting operation and set people up.
Other than that, the investigative part of investigative journalism seems to be kind of a thing of the past, and I believe it's because the budgets are so limited. Now advertising money is getting harder and harder to come across, unless your content is specific to an audience that the advertiser wants to target. Audiences that it's desirable to target, and there are publications and media organisations to cater to those audiences. It does happen, but the blending that used to be there were people would all get the same kinds of information is not as strong as it used to be.
It's important not only to have a free and open press but also to understand what that means. It's possible that these different media organisations can specialize in some ways and that there will be compiling organisations that will gather up what the investigators find a way to market. However, I think that the future is going to have some interesting things. I do believe that it will be more divided in some ways. People will be ideologically separated by choice. On the other hand, many more people will come to a blend of ideas. So it'll be a combination of both.
It's almost as though the challenge is to keep the blend people and the idiosyncratic people. Those two forces are kind of competing and in this year. In the presidential election between Trump and Clinton, it seems to be one of the major factors here. There are two completely different ways of looking at it. One says, "Look, let's change the system, let's work with the system we've got and make some meaningful changes." The other one says, "Hey, let's blow the system out and tear down everything that we can tear down and start again." That's why it seems more like the major schism in human conscientiousness, the notion of a group or things that are beneficial for the larger whole and the individual.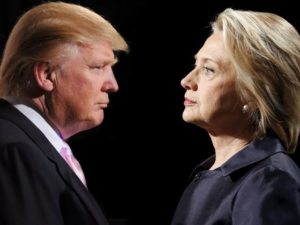 It does seem to be kind of a competition between these two ideas, and that seems to be what's happening. What happens in the West is that even the religion, all of the religions of the west, it's a basic phenomena within everything that's come after Zoroaster in Zoroastrianism. There's the idea of good and evil, and they don't mix, and they're identifiable. One is beneficial and the other isn't, so that leads to the individuality. In the East the idea of karma prevails.
There are a couple of things. First of all, in the West, it's seen as being particularly individual. It's taught that way in the East too. "Like look, if your behavior is thus and such, your karma will be thus and such, or it will lean in this direction, or whatever."
You know there are certain writings where the notion of what will reincarnate as become present in there according to some Karmic connections. "You will incarnate as an ant, or as a dung beetle." Dung beetles are holy in Egyptian mythology. I'm not sure what that would mean, but at any rate, these are two different notions: one is sin and one is Karma.
Sin is like a line that you either cross or you don't, whereas karma is more like you reap what you sow. Karma is more like a process, and there are ways to work off karma. I suppose in another way there are ways to redeem yourself from sin. The ideas are different in the same kind of way that the group and individual things are different. The reality is that both things exist. Both things exist in this way .This is sin and karma. So the individual has behaviors. As those behaviors are experienced, the individual makes judgment about the behaviors and judgment about themselves in lieu of the behavior.
This is a kind of situation that one creates for one's self. So if one is doing things that one does not feel good about, then one is sinning. If you're going to feel guilty about it, or if it's going to lodge in your spiral of life in a way that is damaging to the other parts of the spiral, or holds you back from other successes or the ability to create certain things because of a negative self-image, then this is a sin. In this model of the universe, where one believes in a god that one can sin against, this causes separation from a god. This is a sin. The sin is what causes the separation.
This is also true for if you research Christianity, or any of the Western things. This is what it is, this is a separation from God, and this is a taking of the individuality. This just goes all of the way back to Genesis and the teaching of the fruit. The God's of the time told them not to eat the fruit of the tree knowledge of good and evil because they would die. So they avoided it for a long time. Then one time the snake, the awakening energy, it said, "Look, you won't die, you'll become like God, you'll know the difference between right and wrong, you know, between the knowledge of good and evil you'll have these judgments that you can make about things, so that you'll know when it's time to hand out punishments."
Before, if you think about animals, animals don't make judgments. In a way, they make judgments about whether to trust an individual, but they don't make judgments about themselves and whether or not they're doing the right thing, of course they're doing the right thing. They're doing what they have to do, even when they're killing other animals, which they don't necessarily relish. They see it as a necessity. They have to go out and find a weak one in the herd and feed the family. It's what you have to do. Nobody wants to go to the grocery store either right, but you have to go. You have to shop. It's a much more extreme example, but it's the same example. Do they bring this stuff back and feed the family and judge themselves for killing the antelope or whatever it was, or do they just eat it?
I think that you just do what you have to do. You just do things that have to be done. The animals aren't spending a lot of time in some higher-order thoughts passing judgment on themselves. They also exist in a world that is largely governed by their instincts. It's largely governed by their immediate needs and controlled by the pheromones of those around them often, particularly if they are pack animals. They don't have the ability to make the judgments, in a way. However, they also don't have the ability to reason out a lot. For instance, they don't understand galaxies or don't have any way to make a point of reference. They do not understand how to do a lot of the things that humans do.
We can make a lot of things happen, and animals don't have the ability to do much of that. They can grab things, like cats can use their paws for kind of a lot of things, but nothing that would ever build a building. They wouldn't be able to conceive of combining the different kinds of materials from the earth. That stuff is just not going to happen for them. They live on a different level than that, and I'm not trying to say that they don't have good complex abilities to navigate relationships. Something about all mammals allows for relationships, and the navigating of those, so they certainly do have a lot of potential for certain types of intelligence.
They have certain types of intelligence, more of other types. They're not completely stupid, nor are they without their emotional bonds, and the other kinds of things, emotional kinds of phenomena that happen with advanced mammals.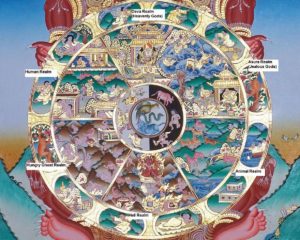 Karma is different than the way that animals move, and so is sin. An animal is without sin. I suppose animals can be an extension of a human's flaws and violence. They can certainly be trained in how to behave in ways that are harmful and dangerous.
For the most part, when they're acting in their natural state, they're only taking care of what they need to do to take care of things. They're not sinning. I'm not saying that certain animals in certain situations and in certain depths of relationships could also hold a grudge. It's possible that they could not forgive in light of certain things. However, the point isn't whether or not that part is happening. The point is that they're not creating karma, because they're not doing something that does what the fruit of the tree of the knowledge of good and evil does.
The knowledge of good and evil allows an individual to take, for their own benefit, at the expense of the broader universe, at the expense of those around it.
This is where the knowledge of good and evil gets us. That's why it's different, and that's why humans are capable of it and animals are not. An animal would not take from another, with a few exceptions, and the mating process is often the exception. For instance, the lion will kill the offspring of another male if it takes over a pride. It depends on your definition of self, because what this is doing is giving additional strength and credence to the offspring of the new male. In a way, I guess you could say, "Yes, that's karmically self-centered." However, it's an instinctual thing. It's not like this male is sitting around thinking, "I hate this other cat, let me kill it for spite."
Although it probably just naturally and instinctively hates the other cat, that probably is the way that it works. But it probably doesn't go through a lot of thought process about it. It probably just looks wrong or smells wrong or something. But then to the new male cat, it just has to be taken out. So sin is one thing and karma is another. Let's talk about Karma a little bit.
When Karma is created, it's not the individual that experiences the Karma. In other words, on this level, karma is the unfolding of a type of experience. People say that there's good karma and bad karma, so what's the meaning of that? We all know good karma and bad karma, so let's examine it.
When someone has an experience and, to some extent, even imagines having an experience, they have feelings. If the experience is thought, that leads to other similar thoughts and other similar thoughts lead to other similar actions. So it kind of grows this way.
This is where the karma comes into play in a different sort of a way. It's not necessarily the individual that experiences this. Reincarnation is not an individual experience. It is an experience of those around the person.
If reincarnation happens, then does that mean that there is an individual who now is a different individual? That individual becomes a new body and everything like that. If that's the case, then it would seem a little more obvious who the predecessor was. I don't think it's that at all. I think there's a family, and in the family lore, there's a particular person who acts in a particular way. Now who's to say that it's actually the individual that's acting that way or the rest of the family creating a personality like this?
This is what happens in Buddhism. The Tibetan followers generate the new master essentially. The old master will write a letter giving some clues to help them locate him in his next incarnation. However, the followers will sit around and meditate and contemplate and talk back and forth and come up with things. Then they decide on candidates and test the candidates and go through the whole process.
Karma
So who is it that's actually reincarnated? I don't know where that leads to. You've got to consider that there's a reason why things happen the way that do.
We create everything. This is where all of the subspecies have come to be who they are essentially or whatever. There's so many different ways that these things happen. However, this is all the will of the organism, the will of life itself. When karma happens, it's suffered by everyone, which is why it's not helpful to just let people screw up.
Karma and Sin
It's not helpful to do that at all. I'm not saying that everyone should take on the responsibility for fixing the world or their family and friends. What I'm saying is when individuals are not doing the right thing, it affects everyone. We all share in the outcomes, we all share in the effects, and therefore we all share in the responsibility. It's important to remember that we have a responsibility to ourselves and to all beings.
A lot of them think: "Well it's not me, it's someone else." In some way, they're right. In a broader way, they're wrong. They're short sighted. That's not going to prove itself out. That is only going to wind up being a burden than a blessing. It's not wrong to be the individual, to think like the individual, any of that stuff. It's what makes us human. All life is experiencing everything all of the time, and that life is what it is. You know, if there's God, he's everywhere, right? If God exists, God is everywhere. If consciousness exists, it's shared completely. Whatever it is we experience, it is what our world and the world around us is experiencing.
So let's keep up the positive thinking and the positive actions.